Abbots Leigh Manor - Nursing Care
At Abbots Leigh Manor we provide 24-hour nursing care for older people including those with terminal illnesses. Kathy Bauer RGN is our home manager and we have a team of qualified nurses on duty at all times. We have both single and shared rooms all are fully furnished with en-suite facilities, private phones and televisions.

Lampton House - Residential Care
At Lampton House we provide 24-hour residential care for people over the age of 65 years. Our manager, Annie Clough, leads a team of experienced carers. We have 30 single rooms all with en-suite facilities, private phone lines and televisions.

Stainsbridge House - Specialist Dementia Care
Stainsbridge House is registered with the Care Quality Commission to provide residential care for older people with a dementia such as Alzheimerís disease, vascular dementia or Parkinsonís disease. Our manager, Sammie Harris, offers a safe and secure environment with river frontage and staffing levels that are higher than those found in non-dementia care homes.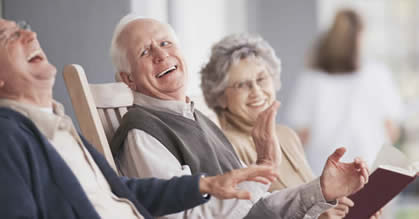 The garden at Stainsbridge House overlooks the Tetbury branch of the Avon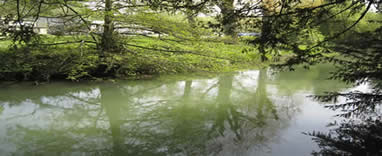 '
What our clients say about us...
'I am really grateful to Abbots Leigh Manor for taking such good care of my mother whilst she was there. Every member of staff was unfailingly kind to her and their cheerful presence and reassurance made a big difference to her and the whole family at a difficult time'
'Just want to say a big thank you to Stainsbridge staff - you do a wonderful job of caring for my mum. You are patient, caring and efficient. She certainly seems to enjoy the food. She gets great hair-dos. She clearly enjoys the sweetie trolley. All in all, I get the impression of a very well run/managed place, with great staff! '
'I would like to express our gratitude for the care my mother received over 7 years at Abbots Leigh Manor. You hosted her 90th birthday, something we did not expect to see. There was an immediate improvement in health upon her moving in. Thank you'
'First class home, very comfortable and warm. Choice of where you have your food. You can choose if you want to join in with activities or stay in your room and read. Friends are welcome to come for lunch.'
Keeping up to date...
Skype - We know how important it is to keep in touch with relatives who live a far, so we now have Skype in all our homes for residents to use, free of charge.